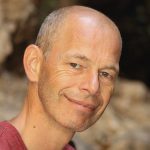 Peter Wilms
Listening to your inner guide
When you are looking for healing, you obviously have a reason for it. Something has happened that makes you feel that something can be 'repaired'. You want to feel 'whole' again. But what is that: 'being whole'? And when are you not 'whole'?
Listening to your inner guide
Wholeness could be seen as your original, natural state of being. And if you are in need of healing, this state of being has apparently become disrupted or obscured. In this workshop we investigate how your natural state of being has been disrupted and how we can restore it. Healing can therefore be seen as returning yourself to your original, natural state of being. The key to this always lies within yourself.
To bring about healing we need to know the cause of the disturbance. Sometimes this is obvious, but often not. Silence is a good conductor to find out the cause. Silence puts you in the position of the listener. And when you develop the art of listening, you can get in touch with deeper layers within yourself.
These deeper layers can harbor certain experiences or a deeper knowledge. Once you connect with them, they start to act as your inner guide. For example, old emotions or feelings may be stored that now become palpable. Your inner guide can not only clarify the origin of the disturbance but also point the way to recovery.
Sound or music can also bring you into contact with deeper layers within yourself. Here too you take the position of listener. Old feelings or emotions are, as it were, vibrated loose by the vibrations and brought to the surface, so that you become aware of them. The road to recovery can then present itself.
In this workshop we will use meditation and silence as well as sound and music to get in touch with your inner guide.
Peter Wilms (1962) is a musician, healer and spiritual coach. He immersed himself in meditation techniques for years, developed his own form and wrote a book with 45 guided meditations. He is also a sound healer and gives concerts with silence as an important component. He also trained as a theta healer.